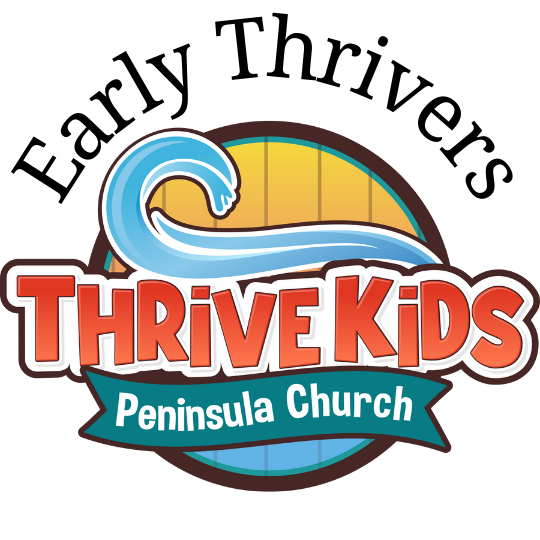 Here in Early Thrivers, we are planting seeds and growing in faith. Our goal is to teach our young children about God's love and how to love others as we grow spiritually and cognitively through play. 
In Early Thrivers we serve ages 0-5.
"Jesus said, 'Let the little children come to me, and do not hinder them, for the kingdom of heaven belongs to such as these.' "
 Matthew 19:14
Your children are so important to us, so we do everything in our power to create a safe and secure experience where your child can feel loved, and know that they are loved by Jesus! Upon arrival, your child will be checked in for their safety and will be invited into a time of free play. Roughly around 10:45am, we will start with a time of worship before we jump right into our Bible story. Kids will learn topics like Gods love, the amazing miracles of Jesus, and even how to pray in ways that they can cognitively understand. A snack will also be provided to your child, followed by free play outside on our fenced in beautiful playground!
Please let us know at check in if your child has any allergies.
If weather permits, check out will be outside on the playground.